Get started with taking the first step towards attracting and converting your website visitors into more bookings with Booking Pop's engaging widgets. Follow the guide below to install Booking Pop in a less than two minutes.
1. Get Your Booking Pop Widget Code
Log in to your Booking Pop account and click "Get Widget" in the left side panel.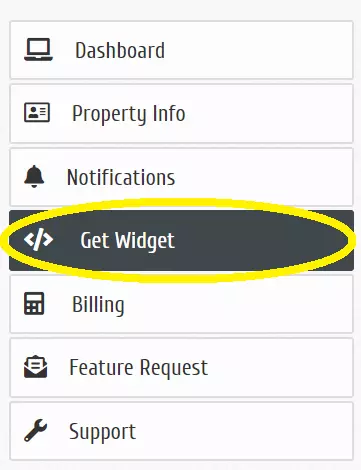 2. Copy and Paste Code Into Your Website
Copy your unique Booking Pop code and paste it right before the html tag of every page on your website. This tag is typically at the very bottom of the page. A developer can easily install this snippet for you as well.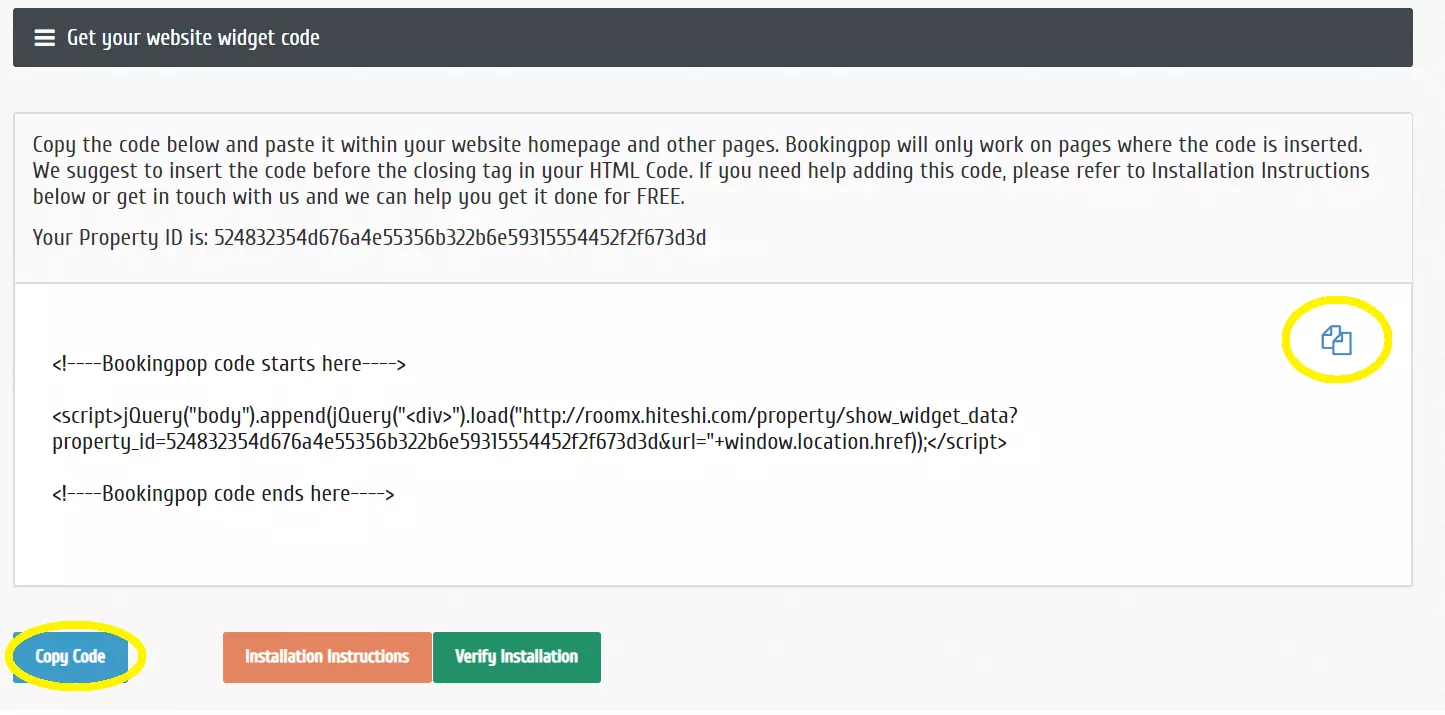 Congratulations! You are ready to create notifications for your website and increase your conversion rate
If the widget is not appearing, please try adding the following to the beginning of your script:
<script src="https://cdnjs.cloudflare.com/ajax/libs/jquery/3.5.1/jquery.min.js"></script>
Or reach out to us at .
Other Ways to Install Booking Pop in Your Website: